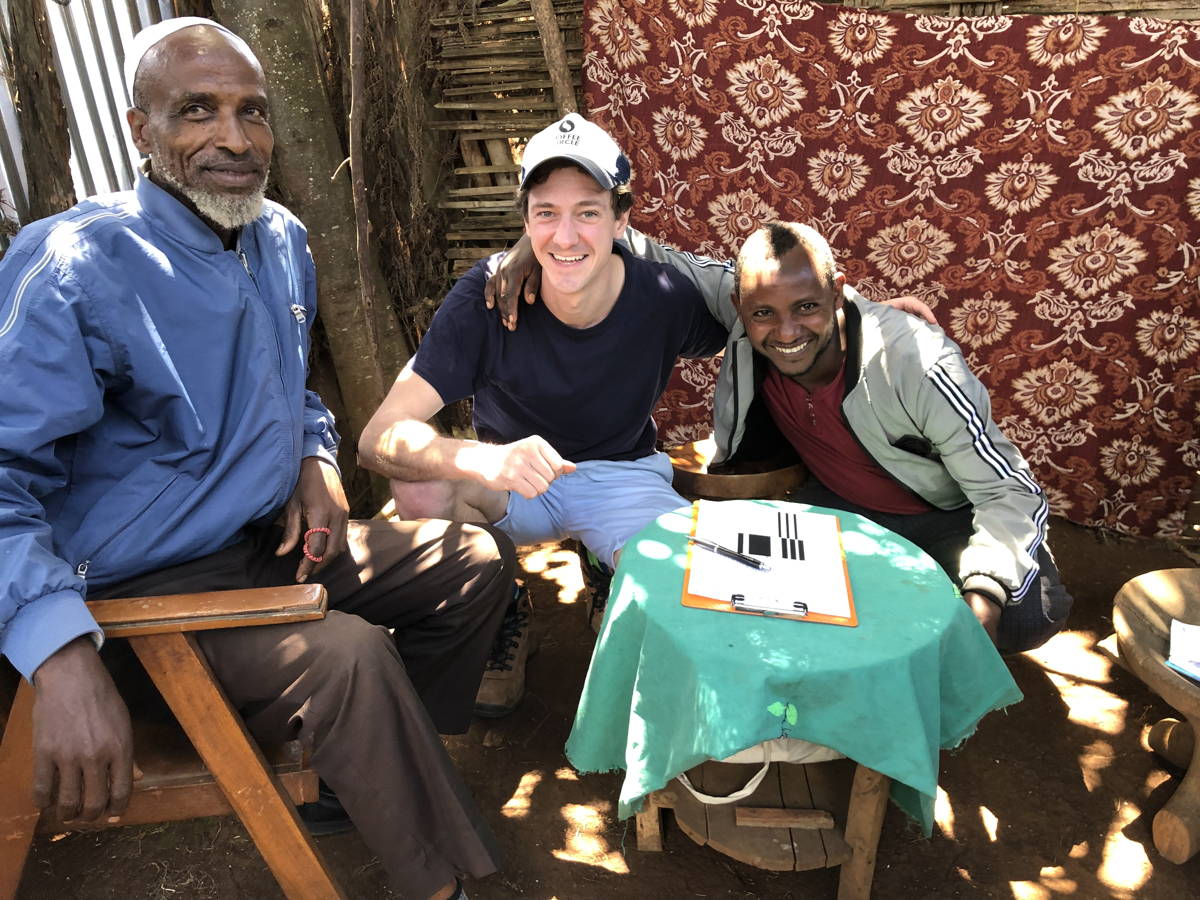 Are we really paying fair prices? We are on the way to find that out
I spent the last week interviewing coffee farmers in Agaro (West-Ethiopia) to figure out how far the prices we pay for our green coffee FOB (free on board) go towards creating a living income for the farmers we work with. That also means we have to find out what the production costs of the coffee are, that the farmer must bear. In the end we want to find out if we are the potentially life-changing source of income we hope to be.
What is a living income? It is the income we all need to survive. It covers the basics we need to pay rent, have food, some light and money to send our kids to school.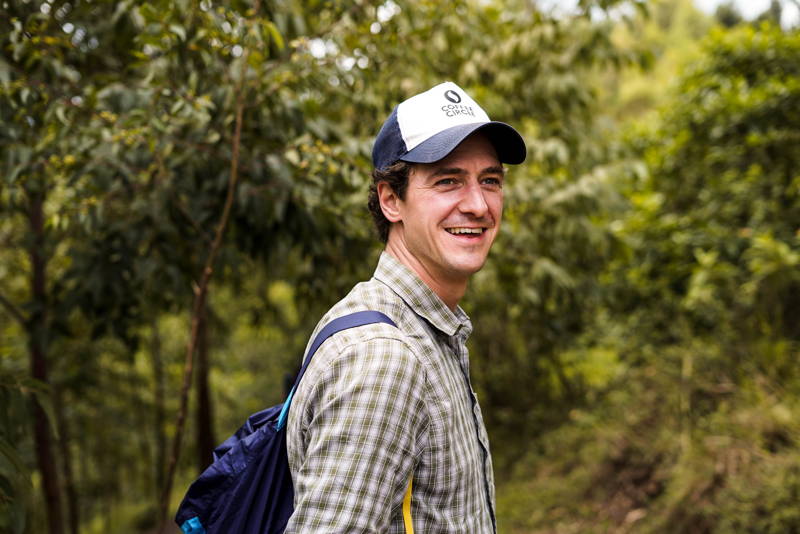 Author: Martin Elwert
Founder of Coffee Circle
What we know so far, is how the prices we pay in Ethiopia are split among Cooperatives and farmers and how much the farmers should theoretically receive per kg coffee cherries they delivered. Now we want to find out, if that is enough, in combination with other crops or forms of income they have, to cover their living income. We also know so far that the Cooperative system is challenging in terms of good (or bad) leadership and/or bad Union practices. The Coffee Unions are the umbrella organizations, which prepare the Cooperative coffee for export and market it internationally, plus offer several services for Cooperatives throughout the year. We did not focus on this part in our interviews, but we clearly see how it affects the living income of the farmers.
I was supported by Sara Morrocchi from Vuna Origin Consulting in Amsterdam, an experienced consultant in the coffee industry and a passionate coffee geek, especially when it comes to training farmers at grass root level or improving livelihoods of coffee farmers around the coffee belt. Further, we were supported by Meded and Moata from CoQua Coffee Consultants, a partner we work within Ethiopia for many years. He runs our farmer quality and productivity program in the area of Agaro and Jimma, covering in total 15 Cooperatives with around 10.000 farmers.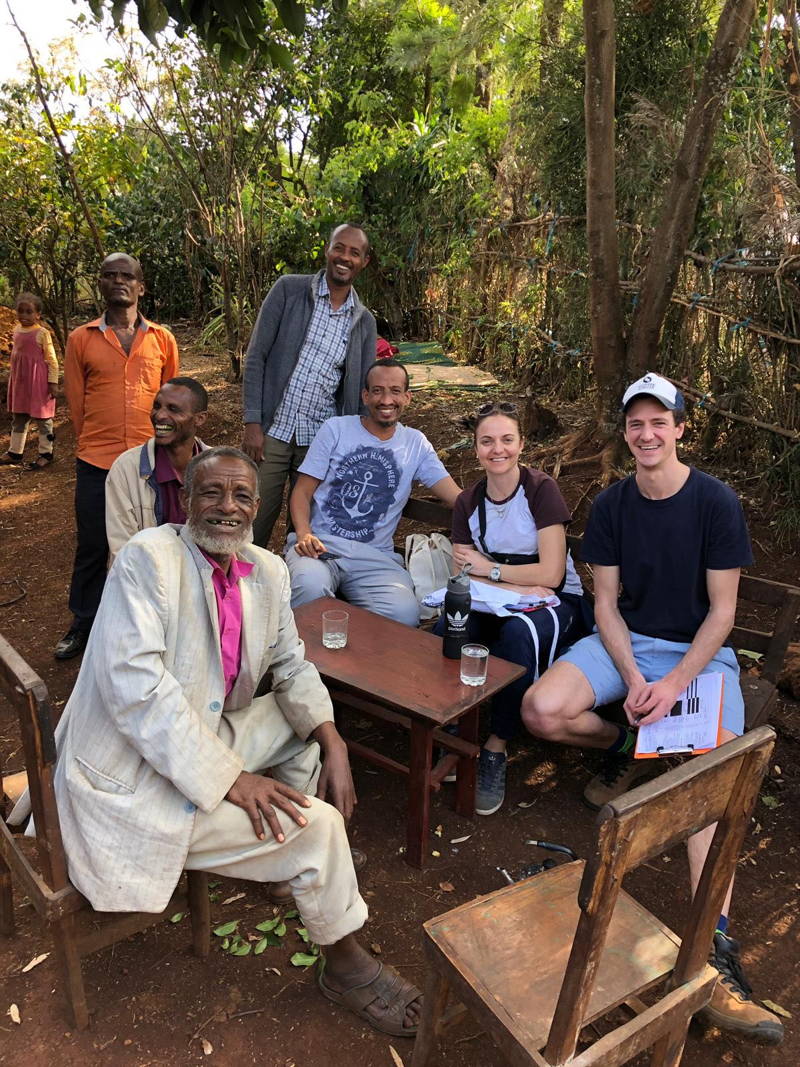 In total, we did 27 interviews, each around 45-60 minutes. If the data we collected proves to be valuable, we can extend the survey in the upcoming weeks. There will be a more elaborate report of course. But first, we need to verify our results and cross-reference with available studies on the rural area around Jimma/Agaro. Nevertheless, I want to give you a short preview. In the following, you find some questions we asked incl. sample answers, so you can get a rough idea of what we're analyzing and how the situation of the farmers currently is. I want to thank all the farmers we interviewed for their time and for being so open.
The trigger for this project was the alarming development of the world market price for coffee, which fell below the 1 USD/lb mark in September 2018 for the first time in over 10 years. We asked ourselves "Are we really paying fair prices?".
An excerpt from the interview
How many people live under your roof and depend on household income?
9 people. I have 8 kids, then there is my two wives and my mother. But two of my daughters are married and don't live with us anymore. So it's 9 people.
How many family members contribute to the household income?
Only me.
And what about harvest time?
Two of my sons help out, half-time after school for three months, 5 days a week. And my wife helps too, full-day during harvest.
But does she also get firewood and water on those days?
Yes.
So how long does she need to collect firewood and get water?
Around 4 hours per day.
Ok, then she is rather helping out half a day in picking coffee?
Yes, half a day.
Then it's your full time, your two sons and your wife half time?
Yes. Ok, then it is 2,5 people contributing to the income during harvest.
How much money do you spend on food every month, for the entire household?
For Teff, for corn, for spices, salt, sugar, cooking oil… 2400 Birr (around 80 USD)
What other costs do you have?
Mobile Phone or internet: 150 Birr (5,70 USD per month)
Transport: 240 Birr (8,40 USD per month)
School fees: 50 Birr (1,70 USD per month – as one son goes to College which is 500 per year)
Electricity (solar): 20 Birr (0,70 USD per month) for battery replacement
What do you grow apart from coffee on your land?
Avocado, Teff, Mais, false Banana. All for own consumption, except I sometimes sell a few avocados; 5 Birr per kg (= 0,18 USD). Total income per year around 300 Birr (10,40 USD).
I also have a cow, but she doesn't give milk yet. And I have 4 chickens, but it is the local breed, so they lay only 5 eggs per month.
How much coffee do you produce, and what do you earn from it?
Last year I produced 600 kg of Coffee Cherries (= 100 kg green coffee). I sold 300 kg to a private collector for 12 Birr per kg cherries (= 0,42 USD). The other 300 kg I sold to the Cooperative for 10 Birr per kg cherries (= 0,35 USD).
Note: When farmers sell to the Cooperative, they can expect a second payment.
Did you also produce any sun-dried coffee?
Yes, around 180 kg.
And did you sell it?
No, we keep it as savings.
What is the price of sun-dried coffee in the local market?
It's 25 Birr per kg.
Note: 1 kg ripe cherries = 0,3 kg sun-dried coffee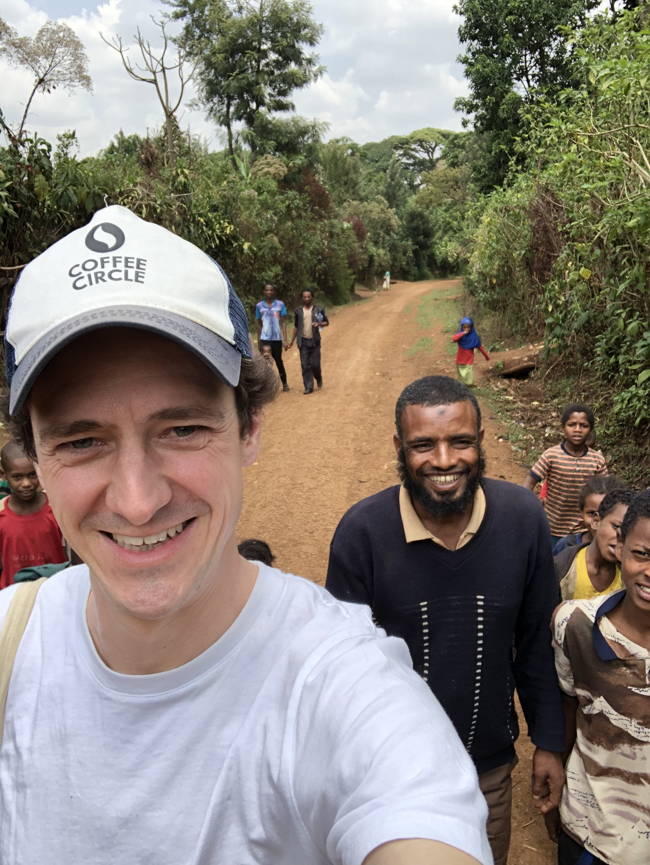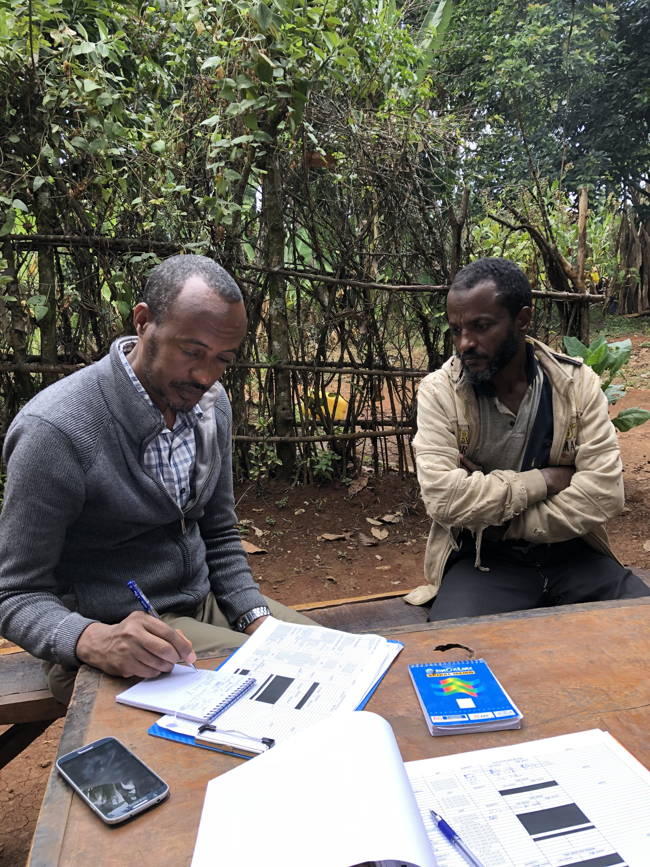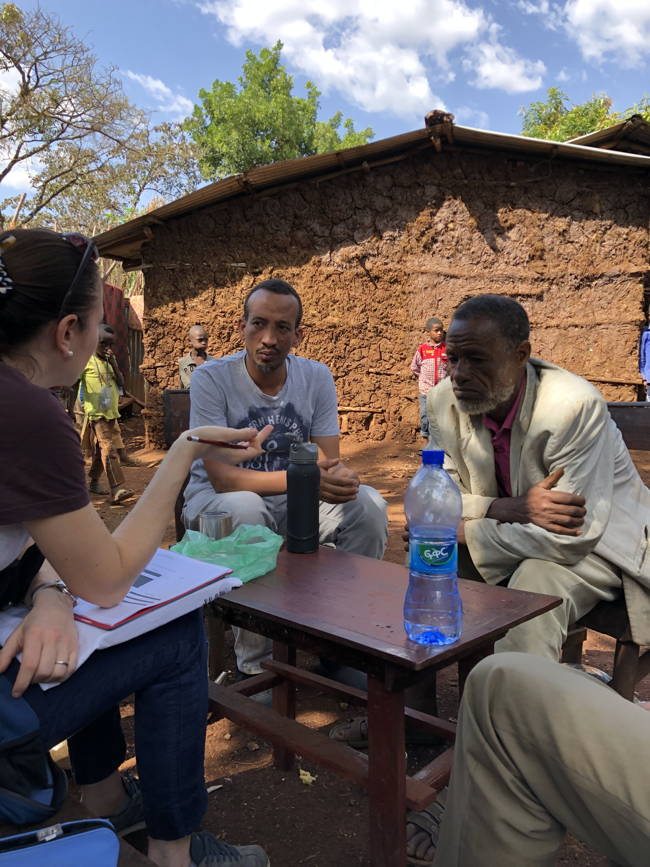 This was just a brief outline of how the interviews went. I am very curious about the final results. Now we need to do our homework first. We will consolidate the data, validate it and then start first analyses. We hope to be able to present our final results at the World of Coffee in June. Of course, we will also publish them online.
I am looking forward to finding out, what role coffee plays in their income, and how the cost structure of a farmer household finally is. Coffee is, for most of the farmers, the only Cash Crop, so the only crop they sell to earn money. Still, based on the data we have now, I am not sure if this is enough. It is obvious that the farmers and their families live very close to the so-called absolute poverty line, earning less than 2 USD per day, despite the prices we pay them today.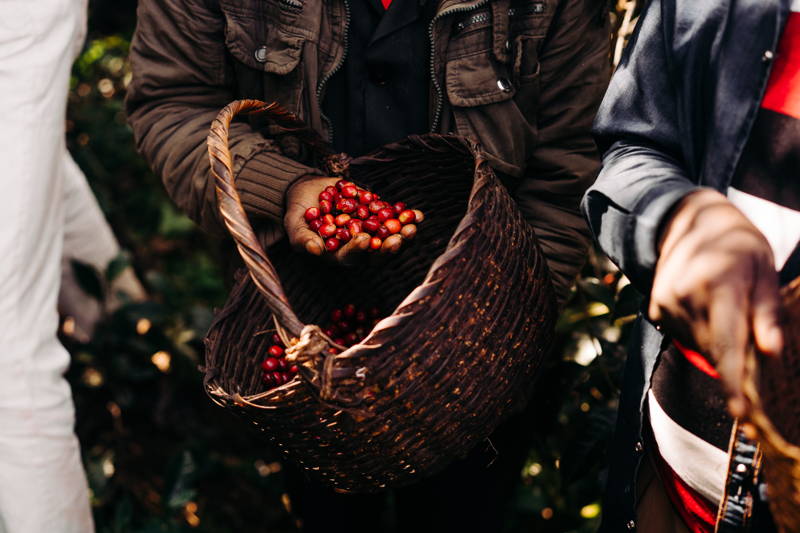 ☝🏼 This project is part of our big Value Chain project, which you can support with your coffee purchase. In the shopping cart, select the project "Ausbildung und Qualitätstraining für 10.000 Kaffeefarmer in Äthiopien".
Until 2020 we are supporting 15 cooperatives over three harvest cycles. 10,000 coffee farmers and their families are supported in coffee cultivation and quality improvement in order to achieve a higher price for their coffee and thus also a higher income.
You can support this project with your coffee purchase